Services

Natural Hormone Replacement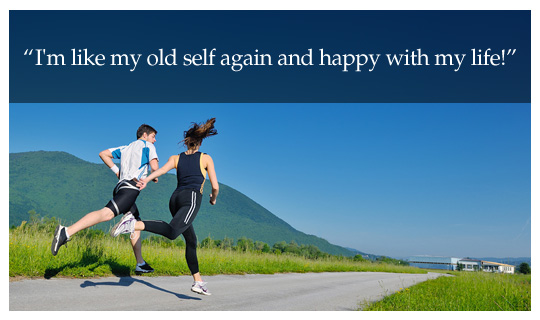 Hormone replacement becomes necessary as we age, and we are now able to do this with bioidentical hormones. Hormone Replacement has grown to be our biggest attraction in our office. Two good reasons: very effective and very affordable. We even have numerous doctors among our successes. Dr. Adrian began his hormone prescribing like every other family medical doctor. Eventually, he became aware that hormones identical to human hormones have been available all along. However, due to the lack of financial incentives, no major drug company or medical text was promoting them.
In the beginning, Dr. Adrian worked with numerous hormone compounding pharmacies, and diagnostic labs. He pursued herbal and non-prescription natural health products. In time, he saw again and again, that his patients did best on ethanol based Rx gels. That is, the patients reported the resolution of hormone deficient symptoms and their lab tests results showed objective proof to support it. It took some time to arrive at the ideal mix and dose as supported by tests and most of all, the patients. Dr. Adrian has enjoyed the journey of learning with his patients. As a result, our current system of hormone compounding, dosing and testing is achieving amazing results for only a dollar a day. We treat both men, and women of all ages.
As of April 2012, we are reintroducing "Biest" or Biestrogen to our practice as the FDA was forced to lift restrictions on Estriol, the weak anti-cancer E3 estrogen that comprises 80%. Current patients can switch to this as the same dose they use of Estradiol Gel. The reason for switching is that Biest may be protective against breast cancer and MS.
Included in our hormonal balancing program is a zealous focus on hypothyroidism. We do not limit our treatment to test results only. Many women have profound symptomatic hypothyroidism that is not reflected in their labs. This is an example where the physician must do more than order tests and write prescriptions. He must rely on history and physical; a concept taught in the first year of medical school but quickly forgotten as doctors focus on testing and not the patient.
Men experience Menopause in a different manner: gradual loss vs. sudden loss as seen in women. Men also experience dramatic results when low testosterone levels are replaced. A man's mood is one of the first changes noticed.
We only perform testing when required as determined by the age of the woman. Men must be tested before testosterone replacement.
Both men and women are affected with symptoms such as:
For Men
erectile dysfunction
low sexual desire
less muscle
more fat
lack of energy
For Women
reduced sex drive
reduction in muscle mass
weight gain
mood swings
lack of energy
depression
hot flashes & night sweats
fatigue
difficulty sleeping
concentration and focus problems
memory loss
irregular periods
vaginal dryness
slowed metabolism
thinning hair
dry skin
For more information on women's hormonal balance and testosterone replacement, call us (717) 832-5993. Our medical doctor sees patients from Palmyra, Reading, Harrisburg, Hershey, York, Elizabethtown, Annville, Chambersburg, Hummelstown and Lancaster, PA.
Subscribe to our Newsletter