Terms and Conditions


By placing your order, you indicate that you are 18 years or older and you agreement to abide by these terms.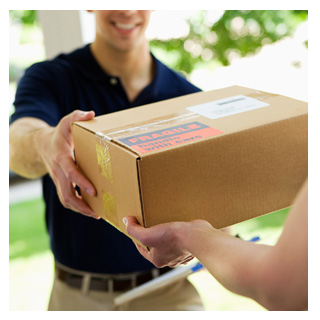 PRIVACY POLICY - We understand that the privacy of all information you provide is of primary importance. That is why we do everything to use it carefully and sensibly. We do not sell your information to any third party.
AUTHORIZATION FOR USE OR DISCLOSURE OF PROTECTED HEALTH INFORMATION WITH BUSINESS ASSOCIATES
There are some services provided by us through contracts with business associates. When these services are contracted for, we may disclose PHI about you so the business associates can perform the job we have asked them to do. In order to protect your PHI, we require all business associates to appropriately safeguard the information. If you prefer not to share your protected health information (patient status, contact information, RX, etc...), you may call our office 717-832-5993 to place your order directly with Dr. Adrian's staff.
DrAdrianMD.com provides RX order fulfillment. If your order contains any RX products, you hereby authorize DrAdrianMD.com to verify your prescription with Dr Adrian J. Hohenwarter MD. ONLY patients of Dr. Adrian J. Hohenwarter MD with current prescription's may order RX through www.dradrianmd.com. Supplements do not require pre-authorization.
RETURN POLICY - Due to the specific nature of products we offer, we do not accept returns. We do not resell returned items for your protection. No one can guarantee that the storage conditions are met during the order transportation thus we cannot accept them even if the package remained unopened. All sales are final.
SHIPPING RESTRICTIONS
RX Hormones
No shipping to P.O. boxes.
No shipping to Hawaii or Puerto Rico
No shipping outside of United States
No shipping via Air. USPS Ground shipping only.
All Supplements
No shipping outside of United States
STOCK AND AVAILABILITY shown on this site is for your reference only. While we strive to provide the most accurate and timely stock and availability information, availability information may become out of date and may change between the time you added an item to cart and the time your order is received.
Please note that DrAdrianMD.com reserves the right to cancel any order due to stock availability or information errors.
ORDER STATUS - You will be notified if any of the following situations arises:
Your shipping and billing information do not match.
Your information cannot be verified due to missing information or typo.
The item you ordered is currently out of stock, will take longer than estimated to get back in stock, or is no longer available.
Make sure your email address is correct and update it if necessary. DrAdrianMD.com accepts no responsibility for problems that may occur with your order or any losses you may incur due to information errors, incorrect shipping address, email address, our email being lost, such as by junk mail filters, or our phone calls/voice mails not being answered.
ORDERS PLACED -We urge you not to order more than one of a product until you have tried it and are sure it agrees with you. We do not guarantee individual results. Product performance statements have not been evaluated by the FDA. These products are not intended to diagnose, treat, cure, or prevent any disease.
MARKETING - We may use your contact information to mail or email you information about new products and or services. We may also contact you with prescription refill reminders to ensure timely order fulfillment. All marketing services are coordinated with Dr. Adrian J. Hohenwarter's office.
Subscribe to our Newsletter