Home > Health Topics > Cardiovascular > Congestive Heart Failure
Health Topics

Congestive Heart Failure
Print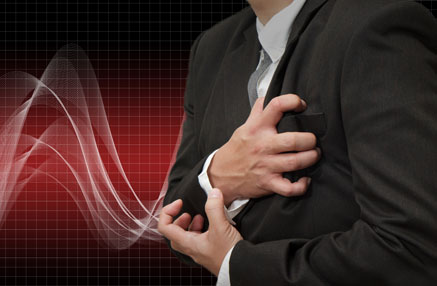 Congestive Heart Failure or CHF is a progressive condition that weakens the heart over time. CHF has many causes including coronary artery disease, damaged heart muscle (cardiomyopathy) due to disease or substance abuse, and co-existing conditions including diabetes, thyroid disease, kidney disease, and high blood pressure. Left unchecked, these can all lead to a serious cardiac event including heart attack and sudden death.
People with Heart Failure may experience:
shortness of breath

nocturnal awakening with breathlessness

persistent coughing or wheezing

buildup of excess fluid in body tissues; especially legs and abdomen

fatigue

lack of appetite

confusion, impaired thinking

increased heart rate
You may be surprised to learn that, there are alternative treatments you can add to complement your conventional Rx meds, including hormone therapy, nutritional supplementation and EDTA Chelation therapy. Learn ways to help make your body and heart muscle stronger, thereby reducing the risk of CHF. Learn ways to support a healthy weight, muscle recovery, and increase energy, strengthen the heart muscle, and boost the immune system. Read more about CHF in the Treatment Plan, below.
Learn How to Become a Patient of Our Family Practitioner

Subscribe to our Newsletter