Home > Health Topics > Allergy & Immunology > Sinus
Health Topics

Sinus
Print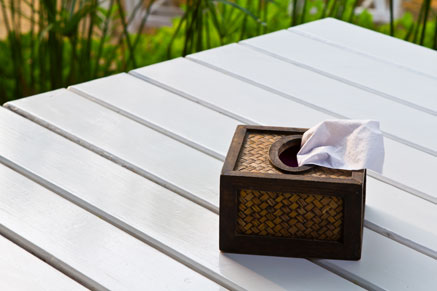 One of the top medical complaints that prompt a trip to the drug store is a clogged nose. Few people or doctors make the connection between the diet and nasal congestion or chronic sinus complaints. Drugs such as decongestants do not fix the underlying problem anymore than paying your mortgage with a credit card.
Allergies are made worse by eating allergenic foods like dairy, peanuts, wheat, fried eggs, and tree nuts, Research "The Elimination Diet" for information on allergenic foods. Dairy, heated oil, processed flours and peanuts or roasted nuts create mucus congestion that makes asthma and sinus congestion or hayfever worse. Part of a natural treatment protocol includes a cleansing diet such as juicing, apple fasting, lemon water, ginger tea, and the professional grade supplements in this section.

There are natural alternatives for Allergies that have anti-histamine actions without the side effects (such as drying or sedating properties) of prescription or pharmaceutical agents. If you have seasonal allergies, poison ivy, or sinus congestion, we invite you to try nature's cures with the natural health products below such as Natural D-Hist, Aller-C and Sinatrol. Applicable conditions for these nutraceuticals are allergic or contact dermatitis, Seasonal or perennial allergic rhinitis, hay fever, or extrinsic (allergic) asthma.
Learn How to Become a Patient of our Family Doctor
Subscribe to our Newsletter